Ethereal, other-worldly. Floating clouds, sunshine glinting and streaking through. Blue skies.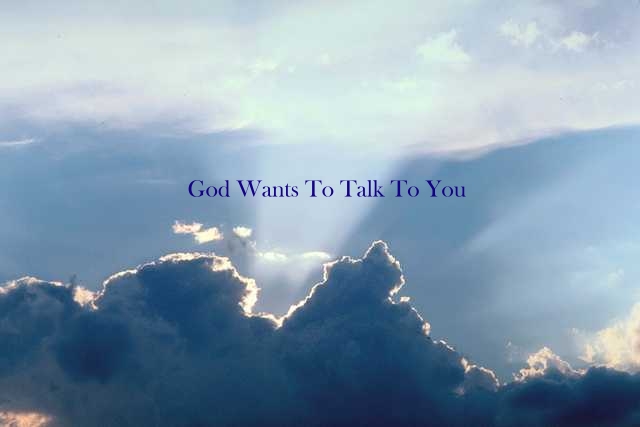 That is what we often envision when we think of God. But I don't think that is what God wants us to envision. I don't think God wants us to look at Him in that way.
"No one has ever seen God; the only-begotten God, who is at the Father's side, he has made him known." (John 1:18)
"He is the image of the invisible God..." (Colossians 1:15)
It is in our nature to want to look up and above and beyond the clouds, to want to climb up to heaven. But God meets us somewhere else. God meets us here, on earth. He met us here in Jesus, His Son... the only-begotten, the image of the insible God, the exact represenation of His nature (Hebrews 1), fused inextricably with the finite, with humanity itself.
God is found where? In a man. We looked up in the clouds. He came down to earth. We look for strength and for a God who delivers the strong. He came in weakness and delivers those who know they are weak. We look for a God of answers and solutions. He came and suffered, like a lamb led to the slaughter, and died on a Roman torture device, giving no answers. We look for a God who fixes everything. He gives us Himself.
Where is God found? He is found in a man, Jesus. He is found in Jesus suffering on the cross, suffering in this world beside and for us. He is found in Jesus rising from the dead and walking out of the tomb. Through and because of Him, He is found in the bread and wine. He is found in Baptism. He is found in and through the speaking of His Word. No, I'm not talking about pantheism. I'm talking about the God who comes down to meet us right down here and wants us to get our heads out of the clouds and meet Him here, as well.
Next time you cry out for where God is, there is your answer. It may not be the answer you like, it may not give you what you demand, but He doesn't require your approval. There He is.